EZMRO can help you and your business grow altogether We aim for the best Quality, the fastest Service, and the most trustworthy partnetship.Easier and Faster.
EZMRO small equipment can help your work and your life much easier and faster.
EZMRO will continually strive to provide most excellent support to our valued clients by strengthening customer service and offering new and latest product information.
If you stay with Ezmro product, you can become the forerun ner in setting the global standard in the field of industrial tool market. All our products are introduced to lots of countries internationally with good reputation in the market.
We are the company still growing with new product from exp ertise Research & Development and we always work for better tomorrow not to stay at the current accomplished.
We look forward to the reliable partner to grow altogether with us.

may not be directly required in the manufacturing processl however, it is a necessity in management and related production activities.
For example, products used in maintaining and repairing like machine parts, electrical switches, bolts, bearings, lubricating oil and office supplies like general office equipm ent, stationery and computer software are all included here. Online MRO industry is an Internet based compound distribution industry, which is in charge of procuring MRO materials from vendors and managing the supply chain through the Internet. In other w ords, it is a typical B2B industry.
EZMRO small ewuipment can help your work and your life much easier and faster.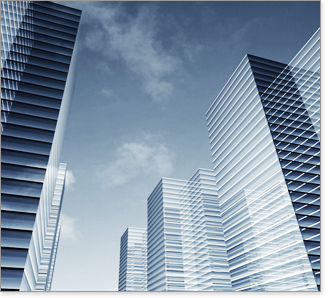 HEAD OFFICE
company Name : ezmro Co.,Ltd
CEO : Lee,Jong Tae (ceo@ezmro.co.kr)
Date of Establishment : 21,December,1996
Company Address, Web site, E-mail, Tel, Fax. Overseas Manager
Address
(152-865) Rm501,STX W-Tower, #90,
Gyeonginro53-Gil, GuRo-Gu,SEOUL, KOREA.
Web site
http://www.ezmrokorea.com
E-mail
master@ezmro.co.kr
Tel
Fax
+82 (2) 2631-1921
+82 (2) 2631-1941
Overseas
Manager
JooYoung LEE
PAYMENT
Generally there are two payment methods: Open L/C or T/T Remittance.
More specific terms will be decided through consultation with the buyer.
BANK INFO
BANK NAME-NATIONAL AGRICULTURAL COOPERATIVE FEDERATION
YOUNG DEUNG PO BRANCH
ACCOUNT NO - 000023-452-001536
SWIFE CODE:NACFKRSE
APPLICANT NAME-EZMRO CO.,LTD TEL:(82)2-2631-1921 / FAX:(82)2-2631-1941
CHINA OFFICE
TIANJIN EZMRO TECHNOLOGY CO., LTD
Add:307-2,Block B,no.3,Hongkong Street(West) Of Jinnan Eda, Tianjin China
Tel:0086-22-2805-5892 Fax:0086-22-2805-5893
SUZHOU
Add:Building C-518,Oriental-Innvation,216 JinFeng Road, Suzhou City, Jiangsu Province, China
Tel:0086-512-6251-2825 Fax:0086-512-6805-2921